Regular price
Sale price
€3.898,00
Unit price
per
Sale
Sold out
Product Description

Note: Hi-Hat Stand, Kick-Drum Pedal and Throne are not included. SOLD SEPARATELY.

The aDrums are electronic drums based on the concepts of Authentic, Acoustic, and Artware.

Our goals are to unify the setup, size, and feel in a way that will draw out a great-feeling performance from the player, to focus on the essence of the instrument, and to express the ultimate in acoustic drum sounds.
Dimensions

- Sound Module: aD5
- Kick Drum 18" x 12"
- Tom 10" x 6.5"
- Floor Tom 13" x 12"
- Optical Hi-Hat 14"
- Crash Cymbal 16"
- Ride Cymbal 18"

Installed size approx. 150 x 130 cm
Share
View full details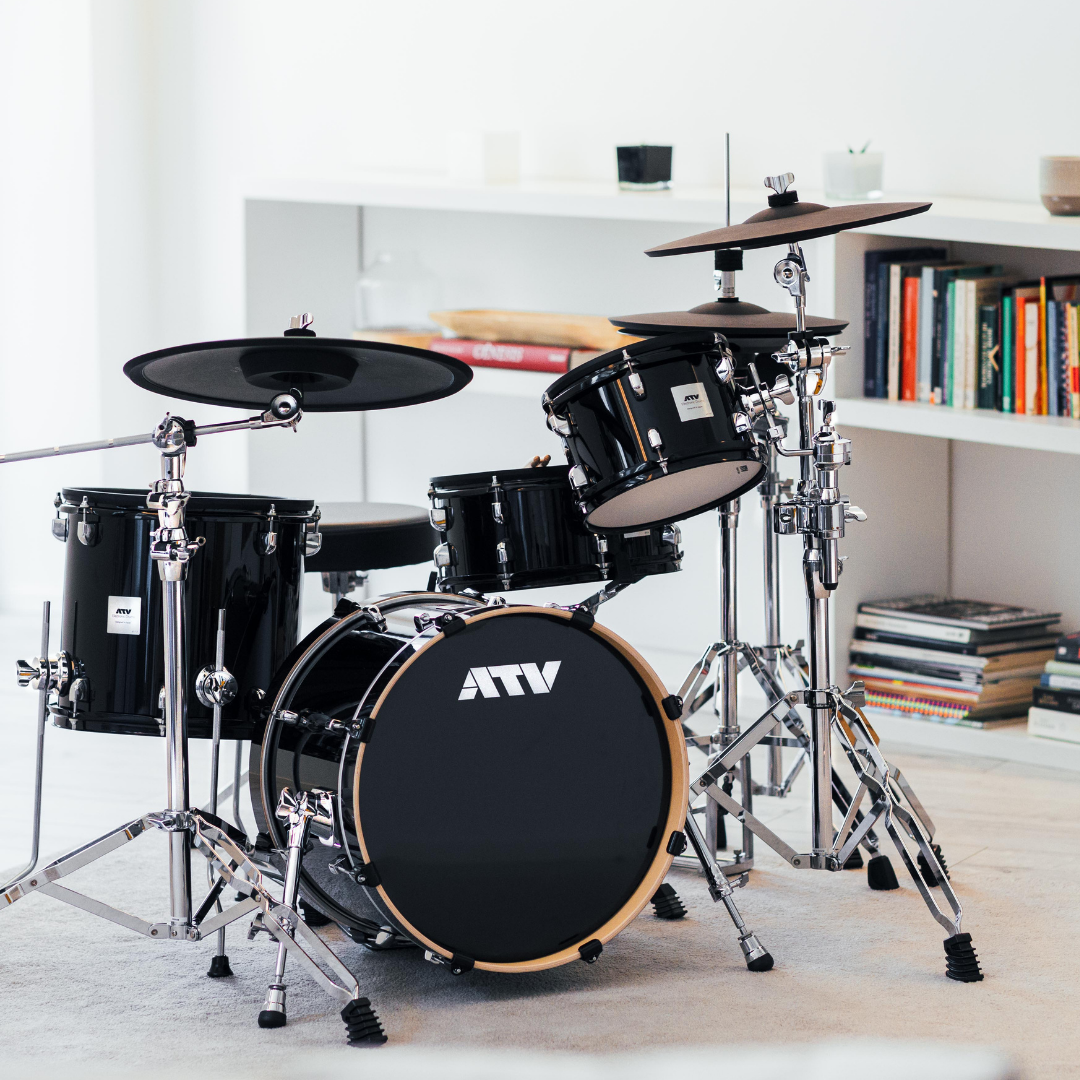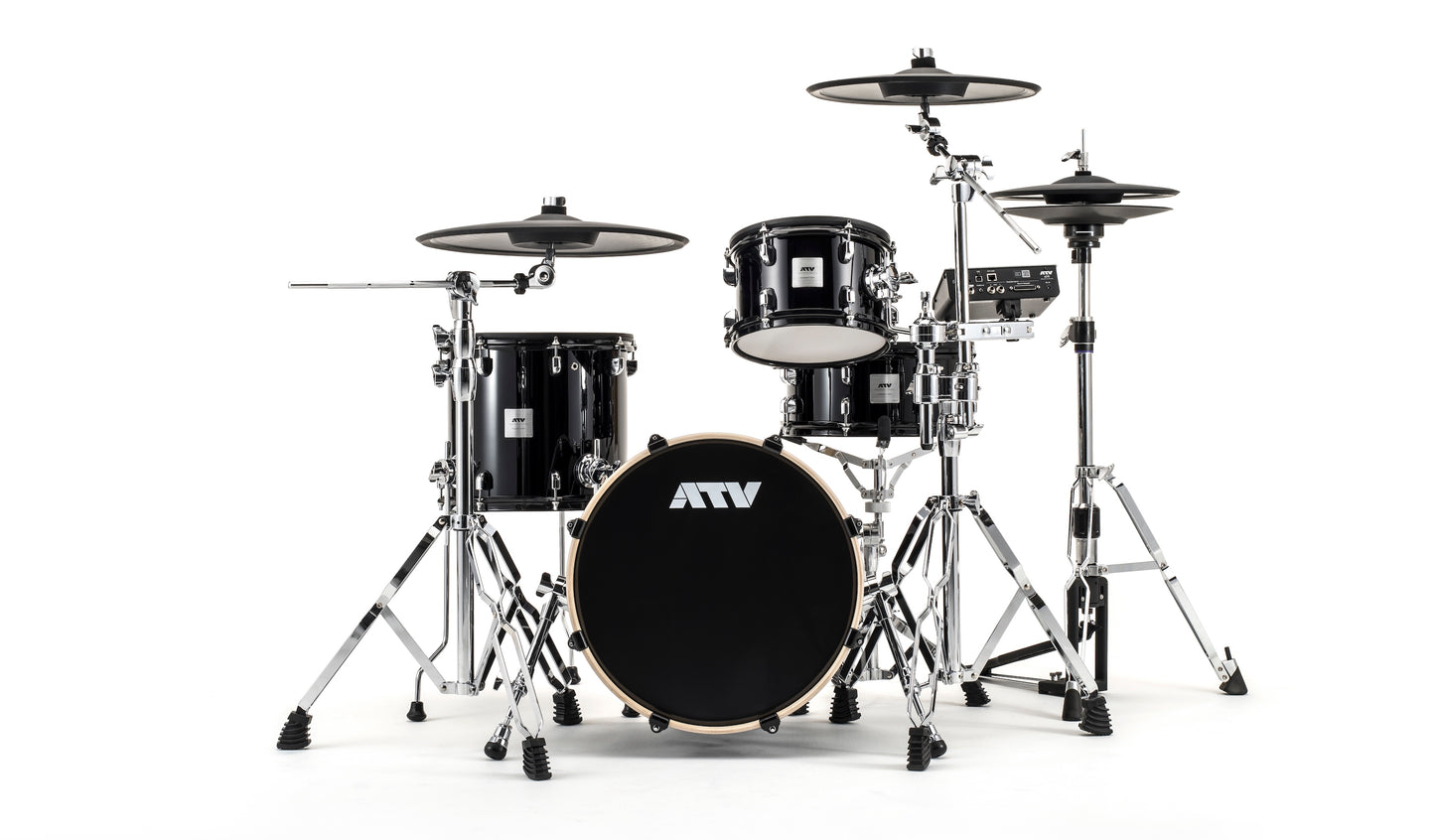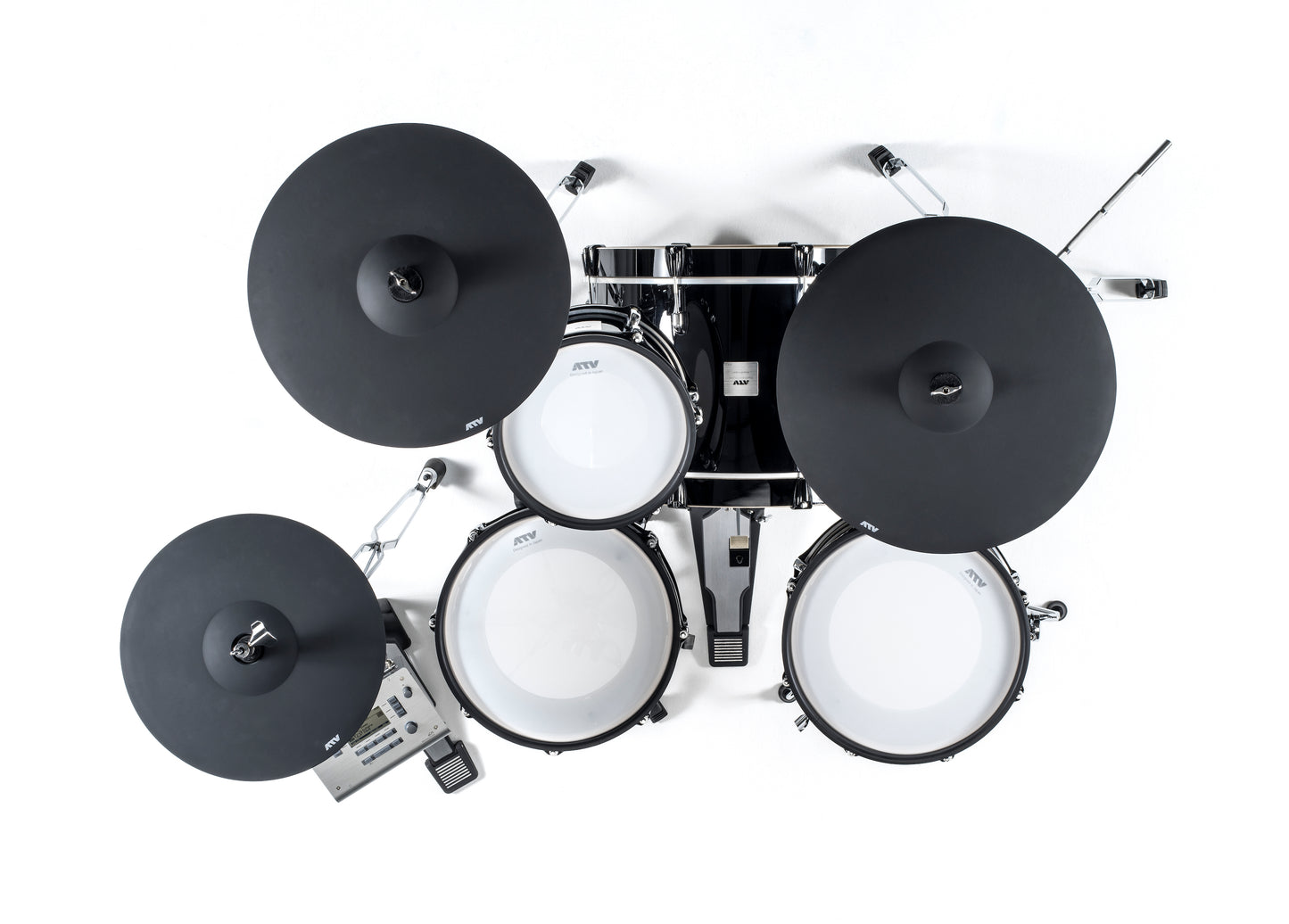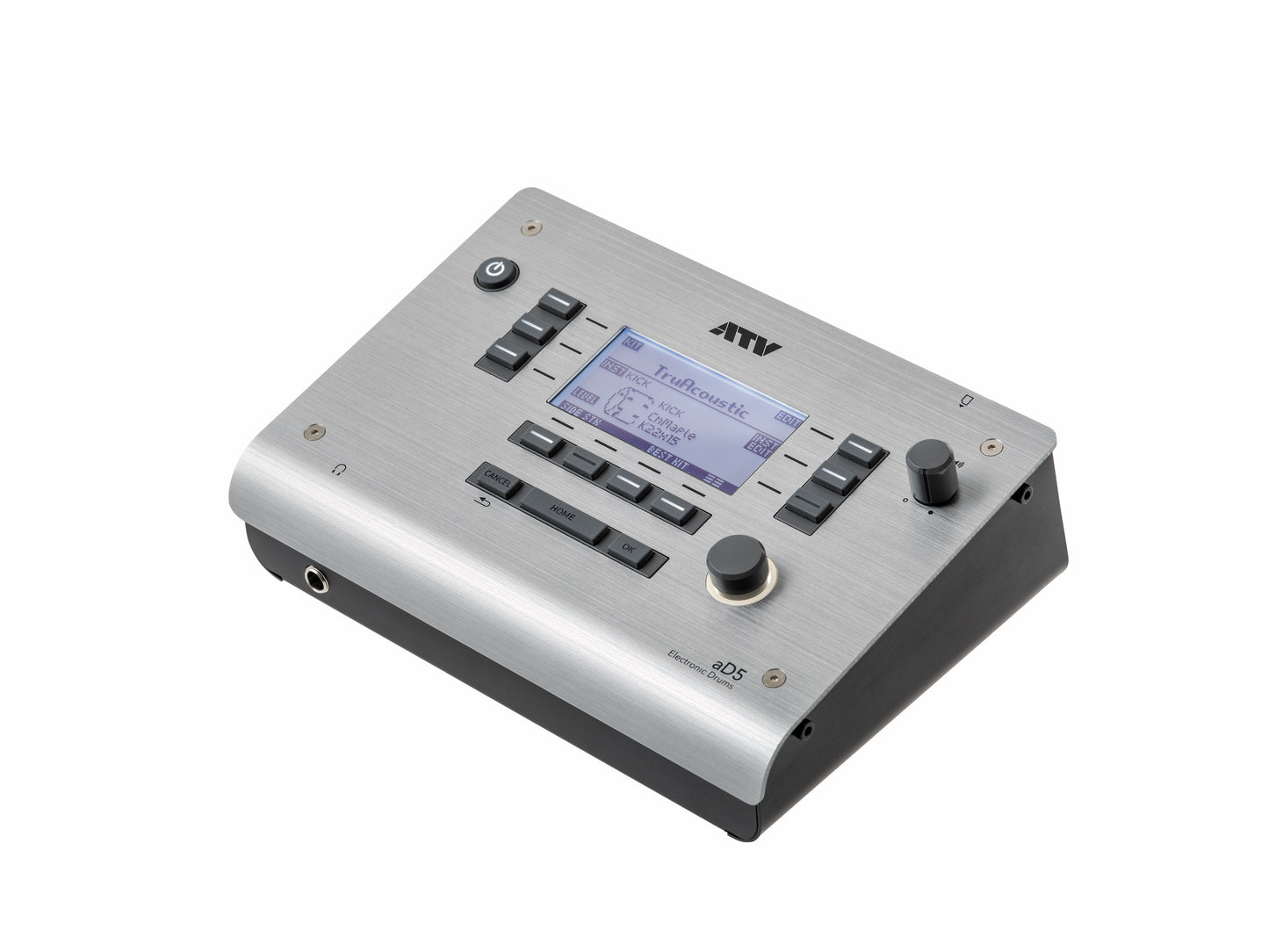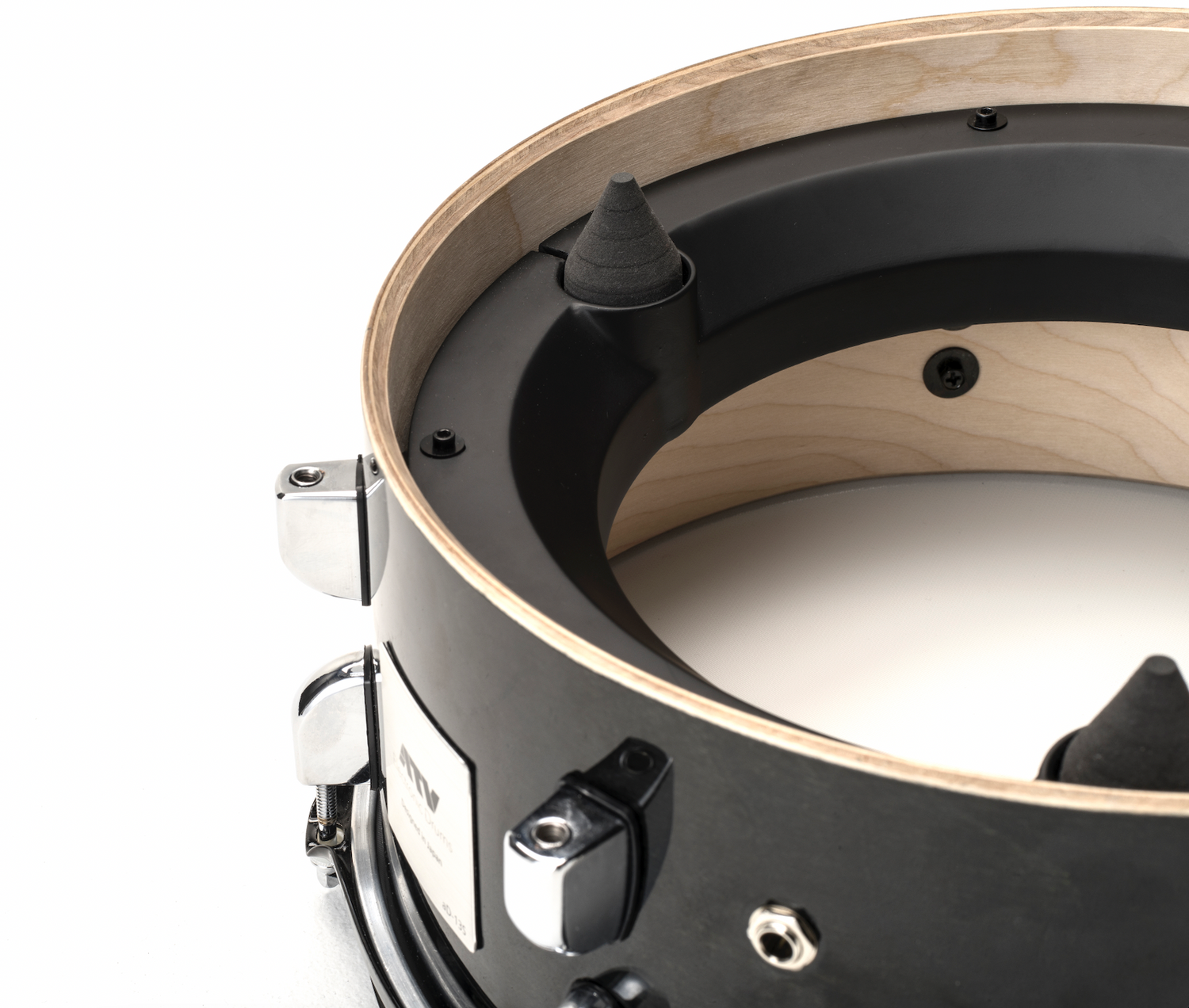 Trigger Technology
With a library of uncompressed sounds as unique and rich as ATV's, it would be a crime not to have the best triggering technology available in the market.
So, we installed three highly sensitive triggers along the edge of each mesh giving you the best comfort and accuracy while playing.
Now, our tech is better than ever - it's time to experience those sweet, sweet sounds we've sampled.
Optical Hi-Hat
ATV's Hi-Hat was the first of its generation (like all our drums!).
Capturing the open and closed positions with an embedded laser, it's possible to give you the most accurate playing sensation.
Like all our drums, it has 360º playing field with choke and three zones.
It's just the best hi-hat in the market, hands down!

Spec Column
Cymbals to die for!

We put our everything into these cymbals. Thanks to their perfect weighting, ultra-satisfying striking feel and 360º playing zone with choke and three zones, not only do they sound exceptional, but they also respond just like the real thing.
Ranging in size from 10 to 18 inches, they can give you endless hours of playing joy.
Our unbeatable samples and cymbal's natural feel will transform any kit into your dream kit.


Side-Rim for expression!

The side rim features a beautiful contrast between the natural wood and the lacquer paint, and uses the maple material that's ideal for our newly developed frequency-specific detection technology. The strike feel of wood and the side stick sound are perfectly matched to ensure great playability.

Continuous Developmnet

The aD5 is a fast and dynamic high-resolution sound module that supports pads from the major manufacturers, and features new concepts such as individual MIDI functionality that makes it easy to bounce the stereo audio of each instrument. Even after its release, it has been updated to continue its evolution.
In conjunction with the aDrums, don't miss the experience the sound of great instruments that have been carefully recorded to capture even the air of the studio.
Our drummers also love...
Regular price

Sale price

€420,00

Unit price

per

Regular price

Sale price

€375,00

Unit price

per

Regular price

Sale price

€405,00

Unit price

per

Regular price

Sale price

€425,00

Unit price

per

Regular price

Sale price

€265,00

Unit price

per

Regular price

Sale price

€425,00

Unit price

per

Regular price

Sale price

€280,00

Unit price

per

Regular price

Sale price

€1.099,00

Unit price

per

Regular price

Sale price

€530,00

Unit price

per

Regular price

Sale price

€799,00

Unit price

per